BMW MINI Tein Street Advance Z Damper Kit
BMW MINI Tein Street Advance Z Damper Kit
Designed for Fast Road use with focus on ride compliance.
The Tein Street Advance Z provides great ride quality over uneven road surfaces and superb control during occasional track use.
Main Features:
 Ride Height Adjustment.
 Damping Force Adjustment.
 Twin Tube System for improved ride comfort.
 Independent ride height and springs pre-load adjustment.
 Powder Coated for superior rust protection
 Special Surface Treatment "ZT Coating"
 Uses OEM Top Mounts.
 1 year limited warranty.
EDFC Compatible (EDFC Series offer easy damping force adjustment from the driver's seat...Electronic Damp Force Controller)
Description
A New Formula and a New Structure!
Making an Incredibly Low Price a Reality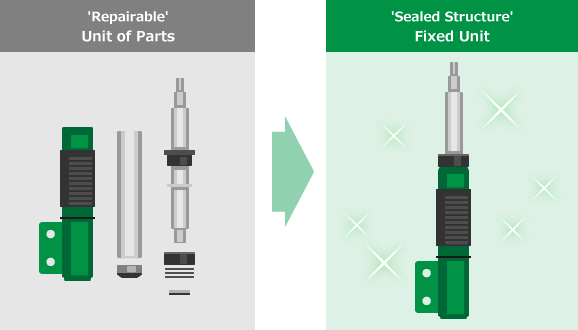 About the Sealed Structure
The top end of the shell pipe is narrowed, oil and gas are injected, and the whole unit is sealed by crimping the metal.
This new approach massively shortens the production process. As a result, we have succeeded in vastly cutting production cost.
Partial Production Process of STREET ADVANCE Z and STREET BASIS Z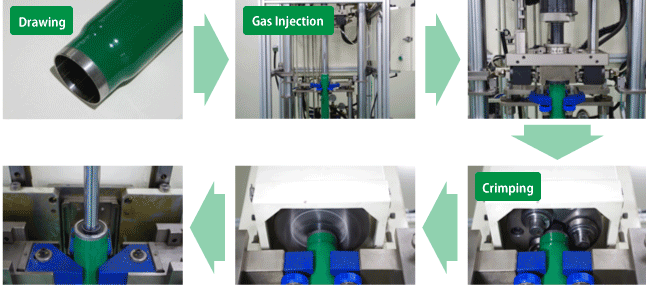 The ride height can be adjusted by moving the lower spring seat up or down. 
Characteristic of this system are its simple structure and ease of use.


Compared to the regular mono-tube system, twin-tube attains longer stroke with a smaller repulsive force, resulting in high ride comfort.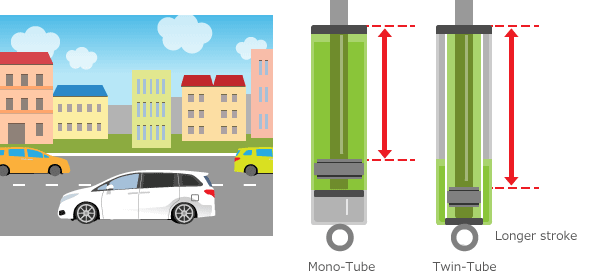 Roads may have all sorts of surface conditions. This calls for shock absorbers with ample stroke, that operate smoothly.
Thanks to this unique characteristic, you can negotiate gaps and bumps steadily on rough roads, meaning a smooth ride at low speed and stability at high speed.

STREET ADVANCE Z and STREET BASIS Z use the vehicle's original upper mounts (not included in our product kit).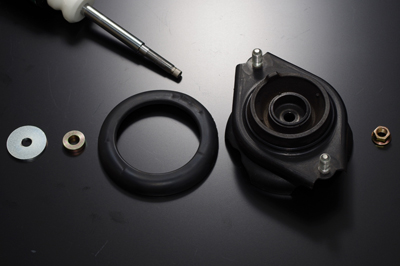 Optimal Dust Boot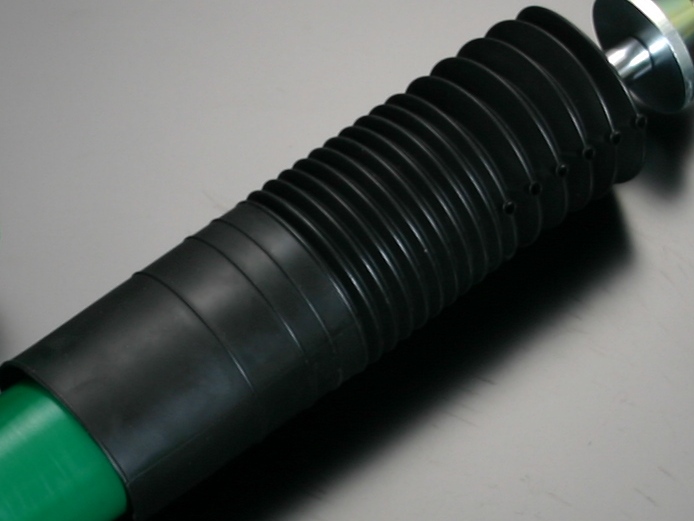 Thanks to its smooth compression and high durability, the dust boot guards the piston rod from damage, and keeps foreign material out of the shock absorber. 
(Some vehicles use their OE dust boots)
No-Sag Spring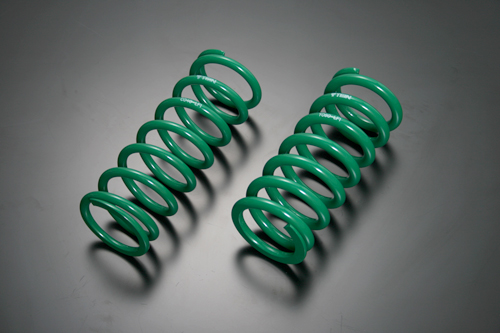 Cold formed with SAE9254 steel (minimum tensile strength 200 kgf/mm2), our springs are outstandingly sag-proof and boast extreme resiliency.
Superior rust protection is ensured with a highly durable powder coating that does not peel or flake. Our high-quality springs can be used without worries, in any conditions.
High-Performance Damper Oil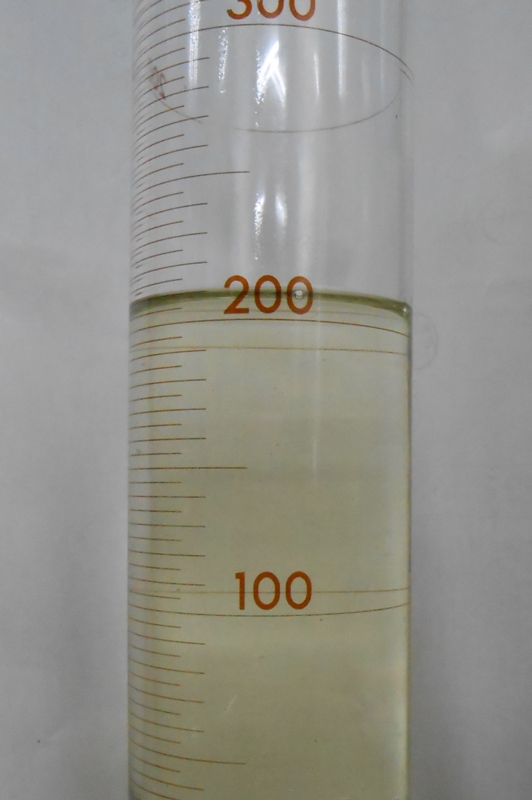 Since TEIN's damper oil maintains a stable viscosity in a broad temperature range, it sustains smooth stroke and reliable damping force in a variety of circumstances.
Due to excellent anti-foaming properties, it's resistant to cavitation (bubble forming). Since it withstands high heat too, it's suitable for intense sport driving as well.
Furthermore, the damper oil keeps up its superior performance long-term, because it's resistant to deterioration over time.
Rust-Proofing
TEIN-Green Powder Coating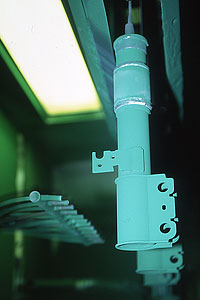 A bright TEIN-green powder paint is used on the shock absorber's shell case. Our powder coating technique produces an extremely strong and durable barrier. No harmful organic solvents are used, for minimal pollution.
Superior durability and corrosion resistance are achieved by TEIN's patented 2-Layer, 1-Bake powder coating method, which uses 2 layers of anti-rust paint on a blasted surface. 
(Japanese patent number 4347712)
Special Surface Treatment 'ZT Coating'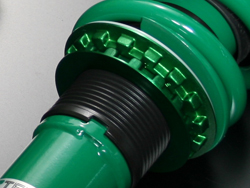 Our unique ZT Coating surface treatment on the ride height adjustment thread is abrasion resistant against gravel/debris, and further enhances its corrosion resistance.
With zero claims for stuck parts due to rust in 500,000 shock absorbers, TEIN shock absorbers are amazingly rustproof. We're confident of customer satisfaction even in coastal areas or regions with heavy snowfall.
>>We're confident of TEIN shock absorbers' surface treatment!

*STREET ADVANCE Z Only
Modify ride comfort and handling according to your preference, changing the properties of the shock absorber with the adjustment dial.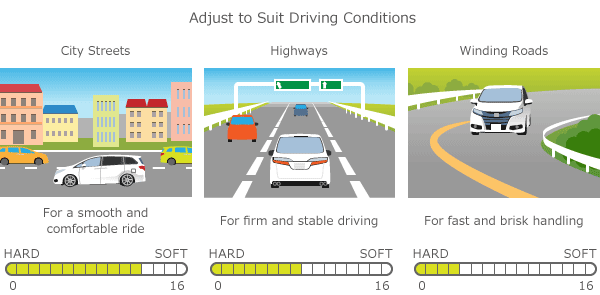 *STREET ADVANCE Z Only
The EDFC Series offer easy damping force adjustment from the driver's seat.*
* Some vehicle models are not compatible


EDFC Series Lineup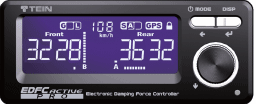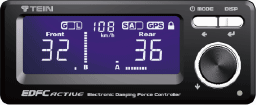 Compatible:
With EDFC (Electronic Damping Force Controller) series installed, damping force can be controlled from the cockpit with ease. Stepping motors attached in place of adjustment knobs control the damping force quickly and accurately.
Use of EDFC turns 16-level adjustment into finer 32-level or 64-level adjustment mode (64-level only available with EDFC ACTIVE / EDFC ACTIVE PRO), to provide the optimum performance by fully utilising the damping force adjustable range drastically widened by the use of "ADVANCE Needle"
Postage
Shipping quoted at checkout is for mainland UK only and includes VAT.
For non-mainland and international destinations please email for prices.
Please note that postage at checkout only shows the value for the first item selected. To minimise postage costs for multiple items please email for costs.

Delivery 
Dependant on shipping dates, typically 3-5 working days 

Due to shipping/Stocking issues from Japan, please enquire about delivery before placing order.
Returns Policy 
Please see our returns policy Returns Policy
---
We Also Recommend
---